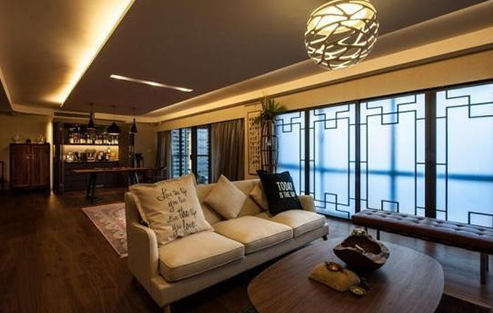 Lights are the major lighting tool in our life, among the decorate solution ,lights except used in lighting, it is also a showing of decoration style. People using different lights bring different indoor atmosphere. However, you should be more careful to buy the lights, attention to the pollution it will bring. So when you are choosing indoor lighting,such as the LED tubes, following 4 tips will be helpful:

1.appropriate light bright
We all know that it is not convenient for us to live in somber atmosphere, and it can certainly effect to eyesight, but there also have a misunderstanding more bright light, no problem. In fact, too bright or too somber can bring pressure for eyes the same.
Different area different function, the bright need is also different. Sitting room, dinning room, kitchen, study room need bright but not dazzling, and the light of bedroom and restroom need be more gentle, just need to be light.
2. small changes of bight or not
Different space can using different light, but the different degree of bright and shadow cannot be too much. So that when person go to different room, eyes catch different lights can avoid big stimulus. Too bright or too somber can cause eyes tired easily. Indoor light should be keep in soft and equality, do not ignore health for chasing your individuality.
3. abundant light colors
In order to create different indoor decoration style, color of lights become more and more. And many people using different colors of light to indicate their individuality. However, too many colors will make eyes feel more pressured and uncomfortable. What's more, mussy lights could cause the decoration style look like a confusion, cannot know the theme clear. So, it is suggested to use less colors in every space, other colors should be unity with the main color.
4. using too much of warm light
Home furnishing is mainly using to relax, so many people tend to decorate the atmosphere with warm yellow light. This color looks warm, but color temperature is low, is not benefit to concentrate, so it is not suitable for many places to use. For example, sitting room, study room, dinning room and kitchen need more brighter color, like bright to concentrate our spirits. And for restroom, washing room we can use warm yellow light to build the relax feeling.
When choosing LED indoor tubes,please notice the light warm.Usually,the color temperature at the package of light can tell us how to distinguish cold or warm light.
warm light: color temperature<3300K
middle warm light:3300K<color temperature>5300K
cold light: color temperature>5300K
Source from:alighting.cn